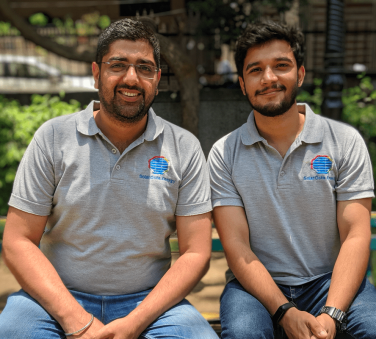 Founders
Rohit Arora, an Electrical Electronics engineer major in Renewable Energy, with experience in Green Buildings, Engineering Design, and Energy management and Sumit Kalra, a seasoned businessman with several years of experience in Finance & operations, greeted the union of their minds and enthusiasm for Sustainable India into forming SolarOcta Energy Services in 2016 which is a Sustainability Development Oriented Startup that is working towards the integration of Clean technologies for products and services offered to domestic and commercial clients.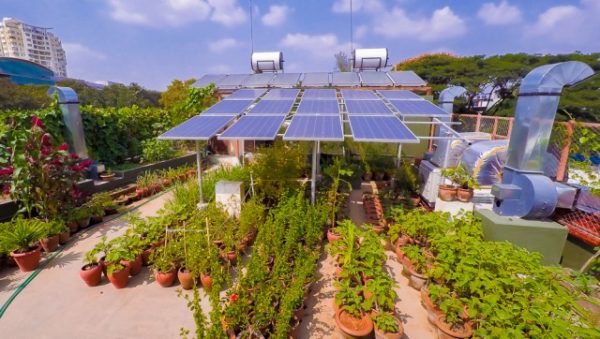 SolarOcta Sustainable Urban Roof Canopies
Sustainability development via Urban Rooftops. We don't just utilize your rooftop to harness solar energy. We combining clean technologies on your Rooftop ensuring Power Security-Solar Power, Water Security-Rain Water harvesting, Food Security-Urban Terrace Gardens, Waste Security-Composting & Biogas for food waste. We also enhance your Stargazing experience through our Aesthetically Designed Solution.
Our Mission & Vision:
We work with the mission to Design & provide effective, efficient, simple, and low maintenance systems for our esteemed clients. We try to bring them closer to Sustainable Green building Design philosophy practiced into their rooftops, enabling them to meet their everyday independent needs for Energy, Food, Gas.
SolarOcta, with its domestic and commercial Solar-powered utility-based Products & Services, works on the vision to expand from India to OCTA directions by 2020.
SolarOcta products & services will bring in a new perception for the huge fireball called 'SUN' powering the whole "solar system" and enlighten millennials about shifting to a sustainable lifestyle which will make our future cleaner & greener.
Our Vision is to extend the maximum solar yield, the highest reduction in carbon footprints with the fastest returns to the clients for their investments in sustainable clean technologies.
How it started?
SolarOcta, "SOLAR EVERYWHERE" was just a normal energy crisis/conventional vs non-conventional (renewable energy) debate while studying Electrical & electronics engineering, with this a keen interest in sustainable living and zero carbon footprints.
This was interjected with – "What can we do about it ?" From DIY to R&D- a journey to produce innovative utility based products that are feasible for masses, we offer our first "market product" made out of a final year college project – SolarLED string lights for Decoration – SolarOcta Solar LED waterproof string lights.
These were manufactured/marketed through online and offline models, creating a B2C & B2B distribution chain.
This gave us insights into Indian market potential.
With this basic philosophy of innovation and out of the box thinking,
We launched with SolarOcta Energy Services LLP to cater to the need of bringing high quality & innovation to the Solar Utility sector in India with state of the art designs & customized engineering solutions that are tailored to clients requirements & budgets.
With our resources in technical & financial expertise. We promise to Deliver The Best in class. We bring forward a new segment to Indian Renewable Power 2022 goals.
What do we do? How we make it happen:
SolarOcta works towards developing sustainability-based products which are developed for INDIA & "MADE IN INDIA".
We offer our services for domestic and commercial setups in the renewable energy sector.
We help our clients achieve their targeted goals most efficiently and cost-effectively with quick delivery of projects.
Our company focuses on developing the latest innovative products utilizing solar energy, which is abundant and a free resource in our country.
Given Indian geographical positioning in South-East Asia, it gives an advantage over the rest of the countries as it receives more than 300 days of bright sunlight throughout the country and winters not being as harsh. Solar Energy is a boon for Our country.
Our passionate team of  Sustainability enthusiasts brings forward products and utility services that are born out of the necessity of Indian consumers.
We believe in enabling and making India a Surplus power nation, along with this we are contributing to MAKE IN INDIA & GREEN INDIA.
Making this planet a cleaner, greener and Sustainable place with our actions in Urban rooftop integration of –
Solar rooftop power plants (SPV plants)
Urban Rooftop farming
Rooftop biogas generator
Rooftop rainwater harvesting
We make Sustainable systems common to you.
We provide complete Solar Energy Power Solutions to all kinds of organizations in the field of Industrial, Commercial, Institutional, Hospital, Residential, Agricultural, etc.
We follow best practices across all areas processes, products, technology, and Environment Health Safety standards.
No project is too big or too small for us, once you decide to opt for the SolarOcta systems.
Expert Engineering, best procurement, and timely project execution are our focus areas.
It begins with a call from customers for the site audit.
We look at the area available for solar panels, assess your energy requirement, and arrive at the most appropriate solar power system.
Next comes the situation-specific installation with space management(rooftops, car parks, raised sheds, building facades, etc.) and identification of the best available system components.
Ultimately, we design the complete service package of the best Sustainable system for customers, which includes our quick Engineering, Procurement Commissioning and management, Remote Monitoring Facility & Staff Training, and most importantly Operations & Maintenance throughout the project life cycle.
Our Expertise:
We are India's First Sustainable Urban Rooftop Integrator combining power/food/water/gas generation at the site of consumption, with our SolarOcta Canopy!
With Experience of rooftop projects in rural & urban areas, we follow global best practices across all areas of processes, products & technology.
Our solar energy system is one of the best in industry practices.
Our Installation Service:
SolarOcta Energy provides services for Installation of Solar Panels at large commercial establishments and Residential Solar Panel Installation Services.
We provide these services to clients at cost-effective prices within the promised time frame.
With the help of our excellent industrial experience, we are catering to the wide requirements of our clients by SUSTAINABLE ROOFTOP INTEGRATION.
Our service is executed by our solar panel experts who are thoroughly trained in their specific domain.
As a pioneer company, we have developed progressive solar panel installation services to cater to individual client needs. This service is rendered in compliance with industry set quality parameters to guarantee that every requirement of the client is fulfilled. Furthermore, to achieve optimum client satisfaction, the offered service is executed in the assured time.
Our Quality Policy:
We at SolarOcta are strict to maintain superior quality & performance of all our products/services/systems by using high quality raw materials, processed by skilled technicians and adopting several in-house tests before installation & commissioning of any of our Products and Services.
What We Are:
Nature gives us lots of resources, Sun is one of them, we are an integrated service provider bringing high quality renewable Solar energy solutions to both rural and urban India.
We are based in Delhi & Gurugram, the financial and industrial hub of North India.
We bring you the best of globally practiced Clean energy technology, products, and solutions, with proven customer satisfaction.
Our Advantage:
We are India's 1st Solar Rooftop Sustainable Systems Integrator.
Our engineering cell brings unmatched expertise during the development phase of any project. We convert your Roof area with Our Customised Canopy Structures, which are aesthetically pleasing, providing a great utility purpose linked to green building design.
Power + Food + Water + Biogas, in a single rooftop. All this while still leaving you ample accessible area for stargazing and partying under the Solar Canopy on your GREEN SUSTAINABLE ROOFTOP.
For the implementation, we leverage our industry linkage to procure the best-fit products available. Our experience enables us to provide unique solutions with unmatched cost efficiencies and turnaround times.
For Investors:
Businesses are like Energy – if you don't put in the work, it stops generating returns.
Today, Solar Power not only holds the promise of a fresh, abundant, and clean source of energy, it also offers an extremely lucrative and safe investment/business opportunity. To make up for the current energy deficit and future demand, numerous initiatives are being undertaken to promote the deployment of Renewable Energy projects across the country.
The government has set huge targets for Renewable power capacity addition in the near future and is supporting the cause of the Paris Accord, with attractive financial and taxation benefits.
Therefore, if you are an investor, this is a perfect time and opportunity to add Clean Sustainable Technologies to your Portfolio.
Write to us at [email protected]
3R's-Reduce,Reuse,Recycle